XenForo Sürümü

XenForo v2.1+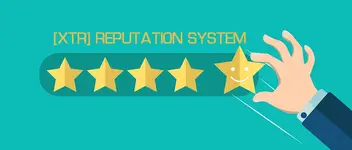 This add-on allows you to adding a reputation system to your site based on reaction score, post count and trophy point.
Options





Reputation Type
Reaction score
Post count
Reaction score or post count
Trophy points
Bu eklenti sayesinde kullancılarınıza aldıkları tepki puanlarına göre, mesaj sayılarına göre veya ödül puanlarına göre bir itibar sistemi oluşturabilirsiniz.
Almış oldukları dereceler sayesinde itibar yıldızları veya itibar barı otomatik olarak artacaktır.
Eklenti Seçenekleri


Reaction Score
Post Count
Trophy Point