XenForo Sürümü

XenForo v2.1+
[XTR] Banned Users List - Yasaklı Kullanıcılar Listesi
Eklenti yasaklı kullanıcıların kolayca görüntüleneceği bir sayfa ekler.
Hangi kullanıcıların yasaklı olduğunu zaman sınırlarına göre görüntüleyebilirsiniz.
Eklenti Seçenekleri
Eklenti İzinleri lütfen unutmayınız!


Banlı kullanıcı profil sayfasında yasak detayları,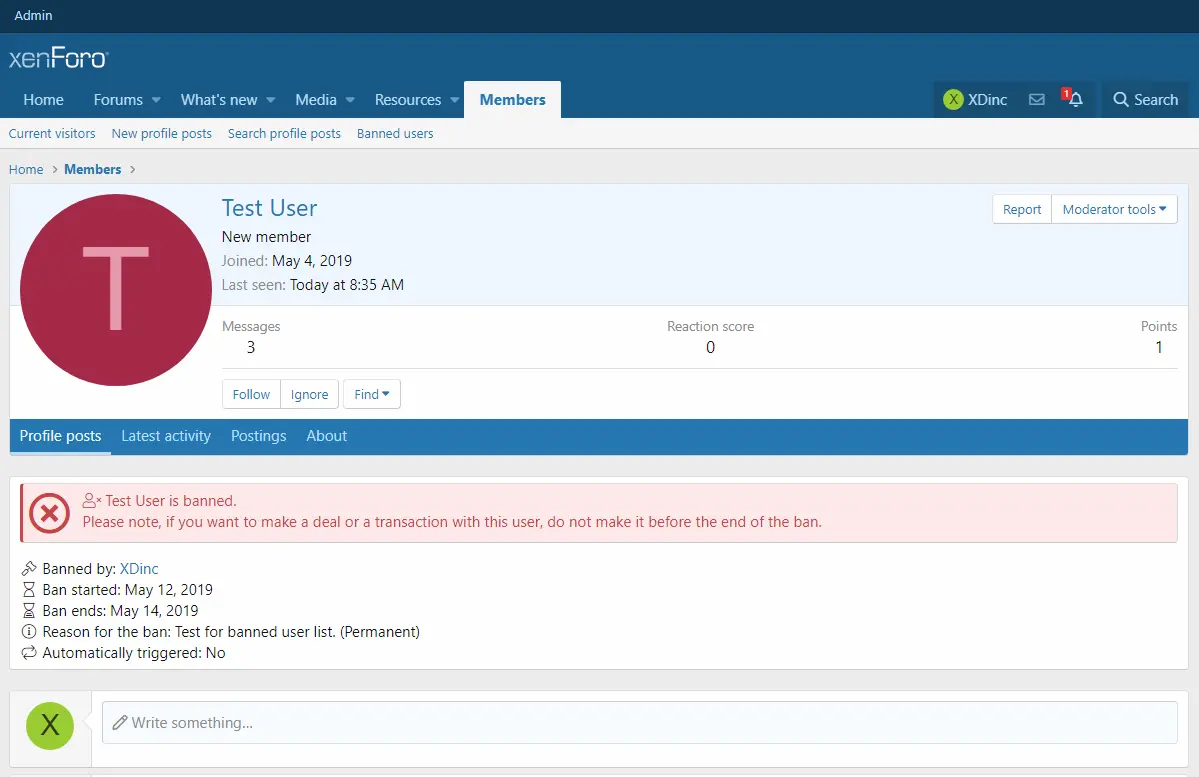 Yasaklı üye mesajlarında-içeriklerinde üyenin yasaklı olduğu hakkında bilgilendirme uyarısı.

Yasaklı kullanıcıların avatarlarını otamatik olarak değiştirir.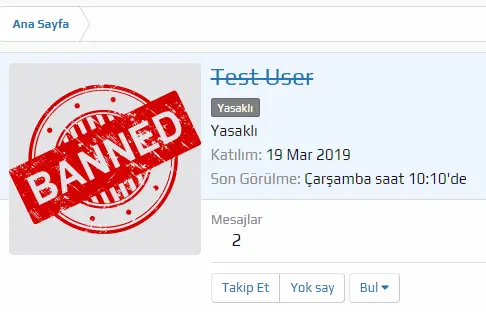 [XTR] Banned Users List - Yasaklı Kullanıcılar Listesi
Adds a page for the list of banned members.
You can view, which users are banned by who and when the banned time will be end?...
Options
Set to permission to view banned users list!
Forum mod. per => View banned users page


Add the user ban info on user profile.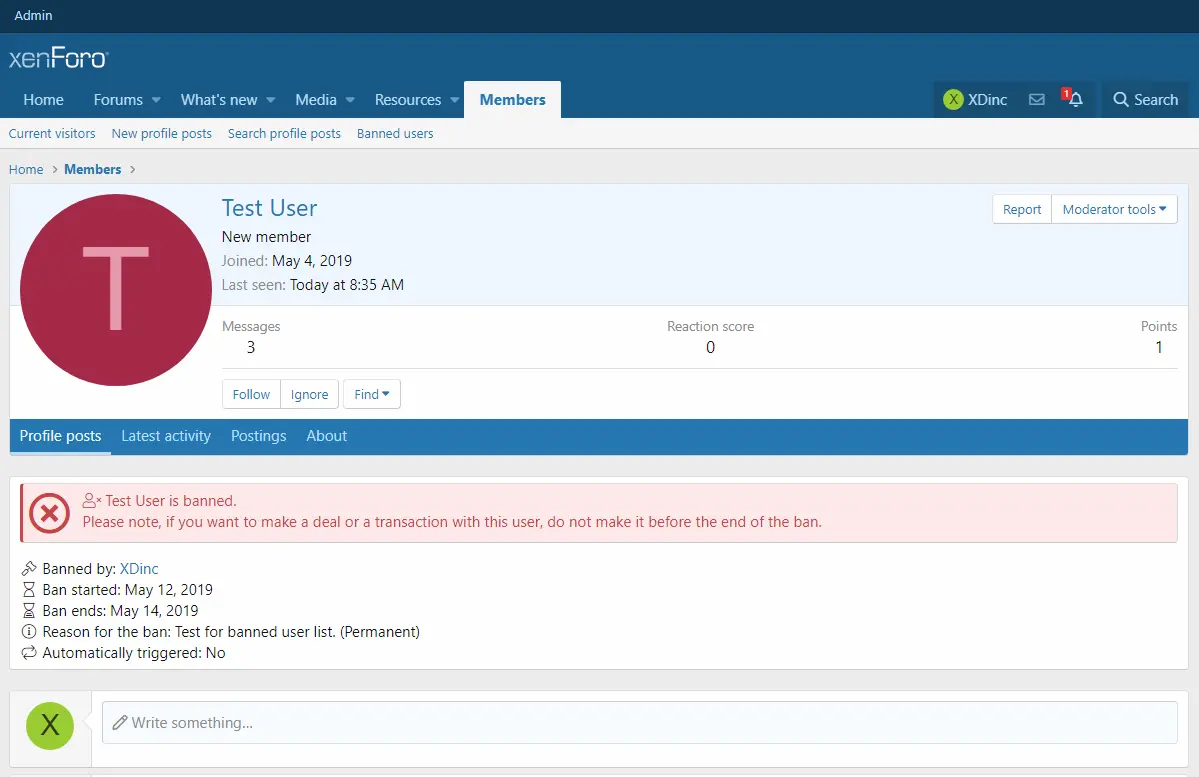 Add the user ban warning message on the user's post.

Add banned avatar for banned users