XenForo Sürümü

XenForo v2.1+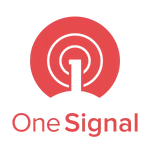 Web Push Notification (Web Bildirim), internet sitelerinin tarayıcı (browser) aracılığıyla ziyaretçilerinin izni ile bildirim göndermelerine olanak sağlayan bir servistir. Bu servis sayesinde web siteleri sahipleri içeriklerini, haberlerini ve duyurularını izin veren ziyaretçileriyle anlık olarak paylaşabilirler.
XF'nin Push bildirimleri sayesinde sistem üzerinde olan biten bir çok etkinlikten kullanıcılar kolayca haberdar oluyor. Fakat özel bir bildirim yayınlayarak bunu push etmeniz mevcut sistem ile olanaksız.
Bu yüzden bu sürece yardımcı olacak OneSignal ile uyumlu bir eklentiyi daha önce yapmıştık.
Fakat yayınlamadık ve üzerinden 1 seneye yakın bir süre geçince
montezuma
nın talebi doğrultusunda tekrar gündeme geldiği için yeni sürümlere uyumlu olacak şekilde revize ettim.
İlerleyen günlerde belki farklı seçenekler de eklerim ama bu durumda bile oldukça kullanışlı oldu.
ACP üzerinden kullanıcılara anlık bildirim gönderme şansınız mevcut.

Eklenti kurulumunu tamamladıktan sonra aşağıda bağlantısı verilen JS dosyalarını sitenizin ana dizinine atınız.
OneSignal SDK:
download the files here
Bu dosyalar bilerek eklentiye dahail edilmemiştir. Güncellenmesi durumunda üreticinin JS dosyalarını dahil etmesini beklemeden kendiniz ekleyebilirsiniz
...
Eklentinin genel özellikleri ise oldukça basit.
Etkinleştirin.

OneSignal Bilgilerinizi girin,

Yukarıda yer alan bilgileri sisteminize giriş yapmadan önce One Signal hesabınızı doğru oluşturulduğundan emin olmanız gerekir.
OneSignal is a free push notification service designed for mobile apps and websites.
app.onesignal.com
Alnından genel ayarlara bakacak olursak şu şekilde olmalı,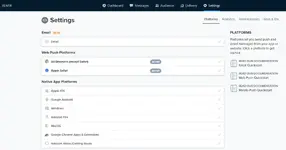 Seçeneklerde Typical Site olanını seçtiğinize emin olun.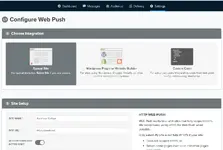 İlgili Buton ve bildirim yapılandırmanızı kendinize göre ayarlayın
MacOS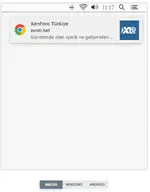 Windows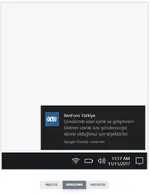 Android