Well-known member
Admin
XenTR Mod
Customer
SMS Confirmed
XenTR Üyesi
Katılım

3 Şub 2019
Mesajlar

2,127
Çözümler

52
Tepki puanı

4,850
Puanları

113

A new product by XDinc is available:
Thread Title Control System 1.0.0
- This add-on allows you implement recommended title controls for SEO.
Thread Title Control System 1.0.0
Description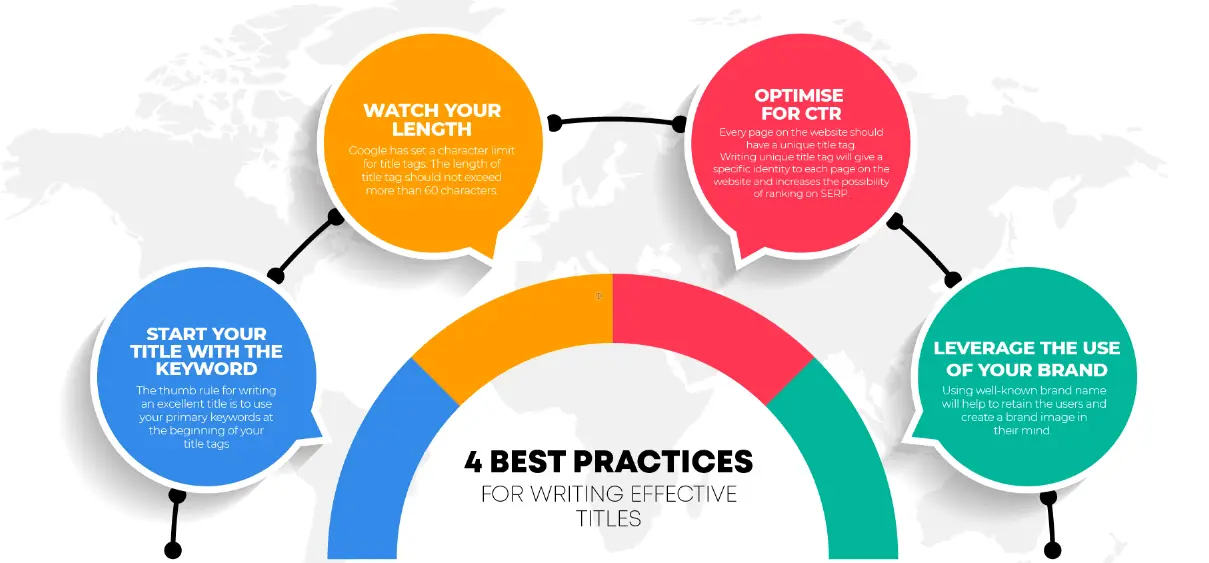 Watch your title length​
If your title is too long, search engines may cut it off by adding an ellipsis ("...") and could end up omitting important words. While we generally recommend keeping your titles under 60 characters long, the exact limit is a bit more complicated and is based on a 600-pixel container.
Some characters naturally take up more space. A character like uppercase "W" is wider than a lowercase character like "i" or "t".
Try to avoid ALL CAPS titles. They may be hard for search visitors to read, and may severely limit the number of characters Google will display.
Keep in mind that, even within a reasonable length limit, search engines may choose to display a different title than what you provide in your title tag.
ACP Gen. Options

Title change case
To exclude capital letters from your title, select
To capitalize all of the letters, select
To capitalize the first letter of a title and leave all other letters as lowercase, select
To capitalize the first letter of each word and leave the other letters lowercase, select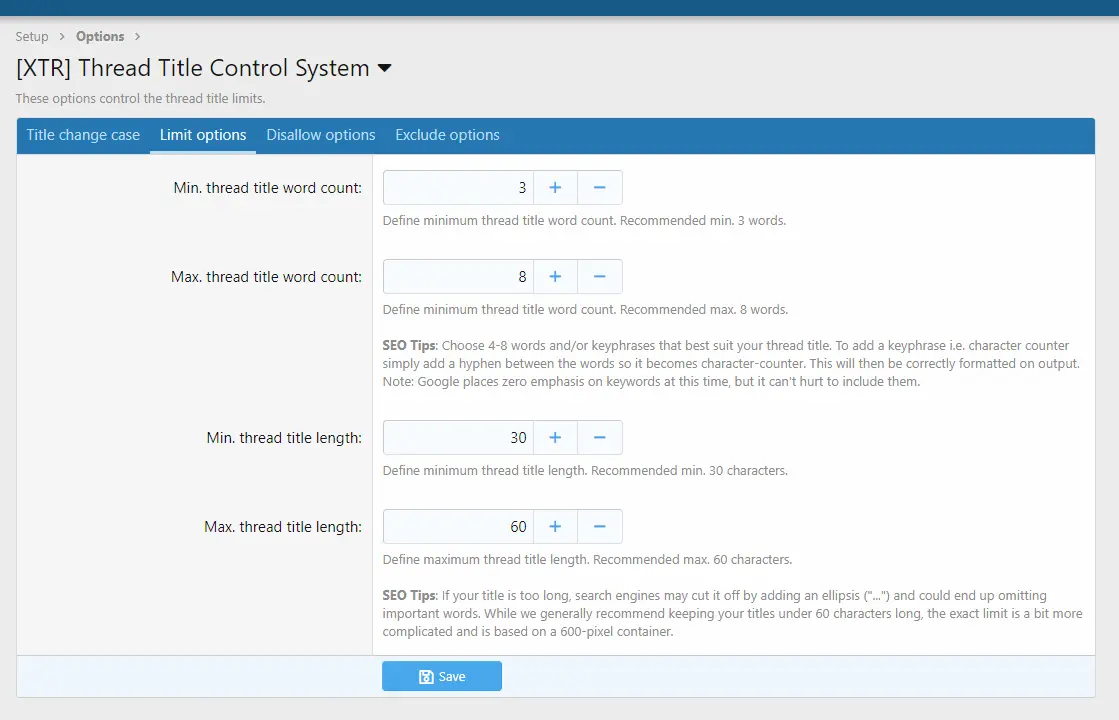 Choose 4-8 words and/or keyphrases that best suit your thread title. To add a keyphrase i.e. character counter simply add a hyphen between the words so it becomes character-counter. This will then be correctly formatted on output. Note: Google places zero emphasis on keywords at this time, but it can't hurt to include them.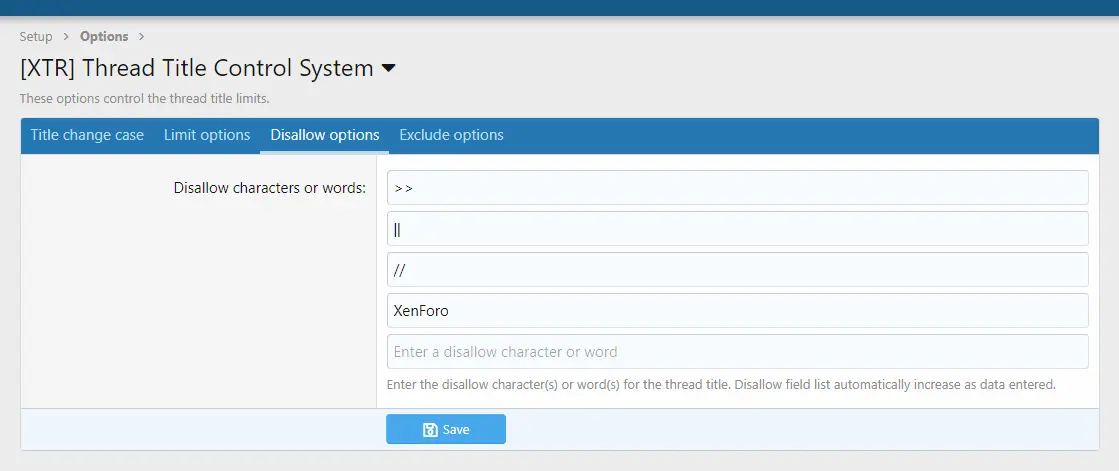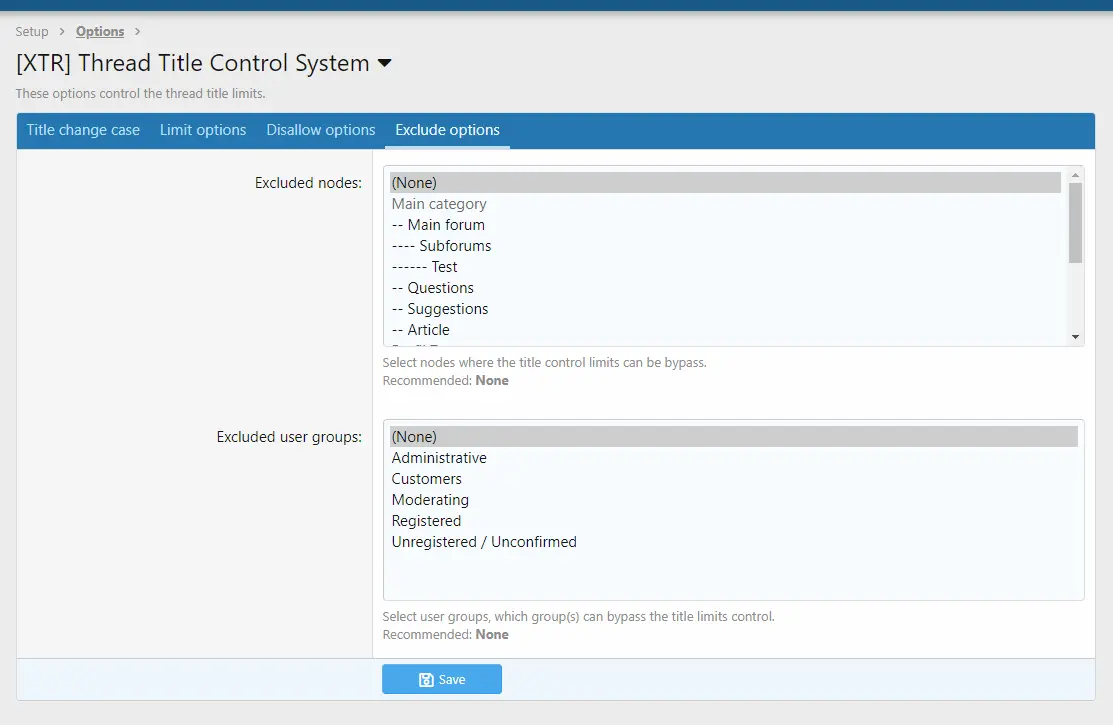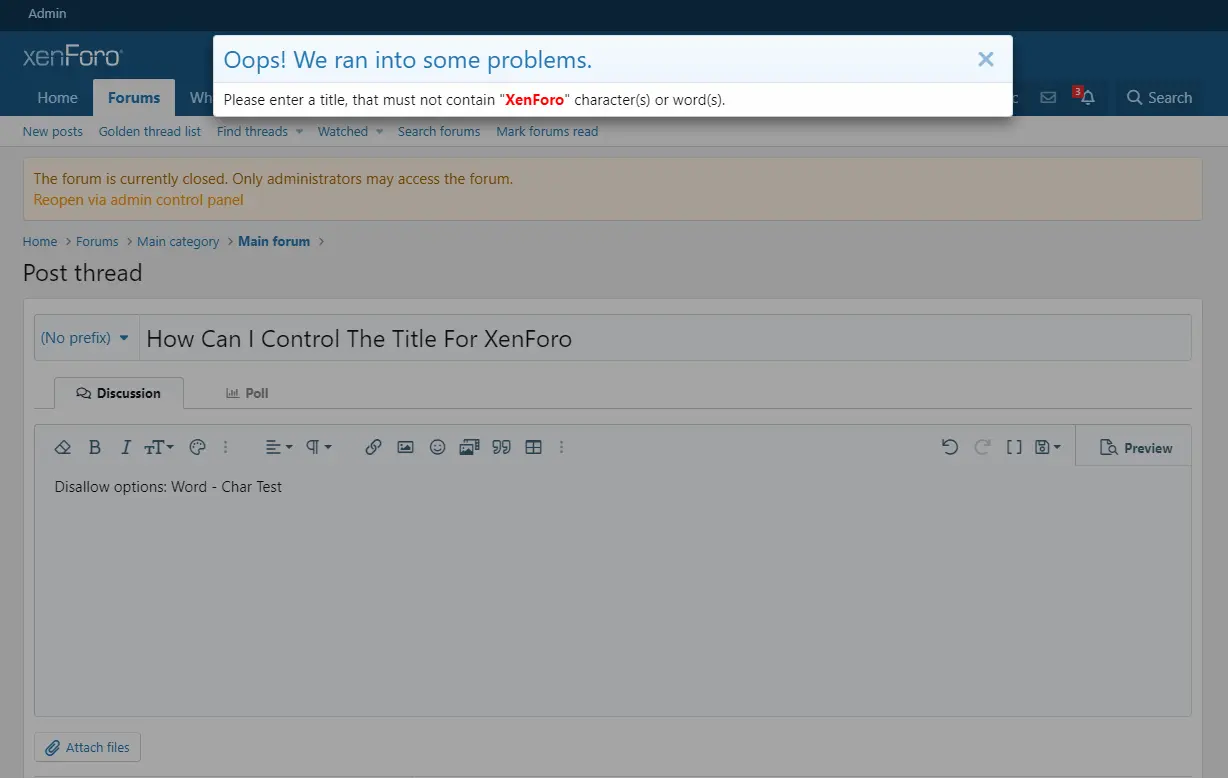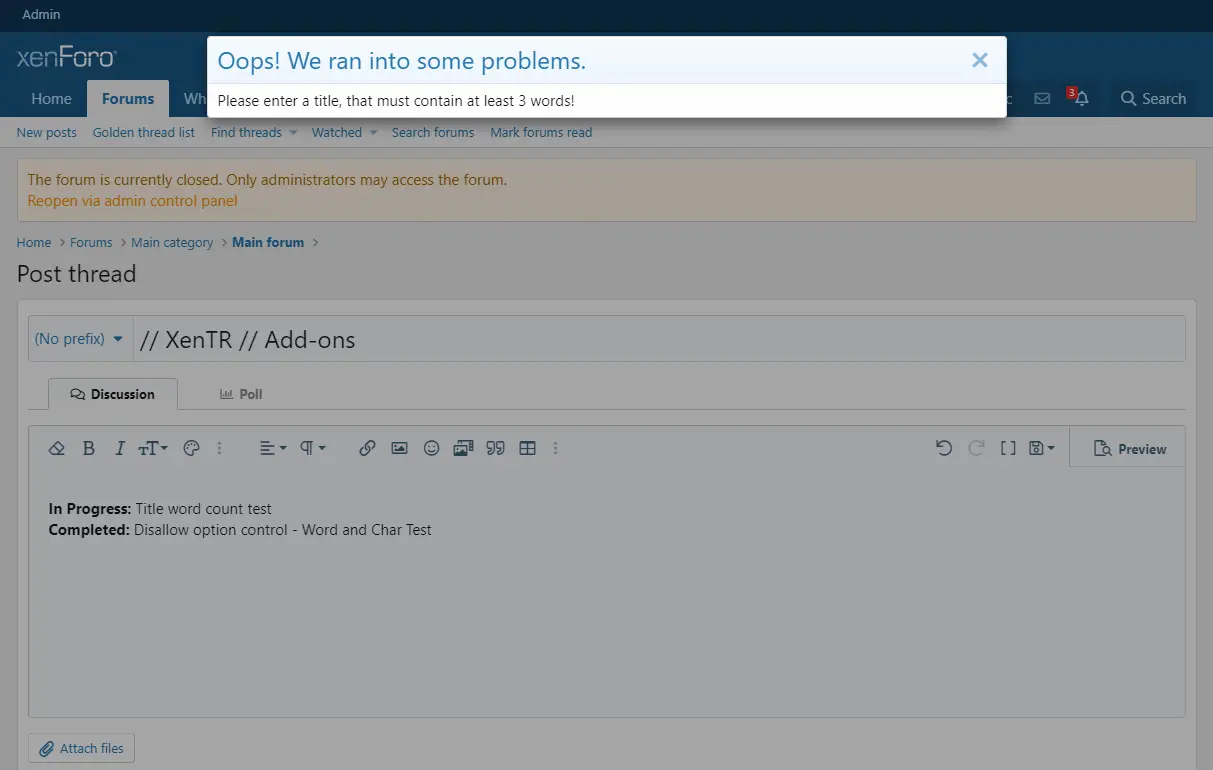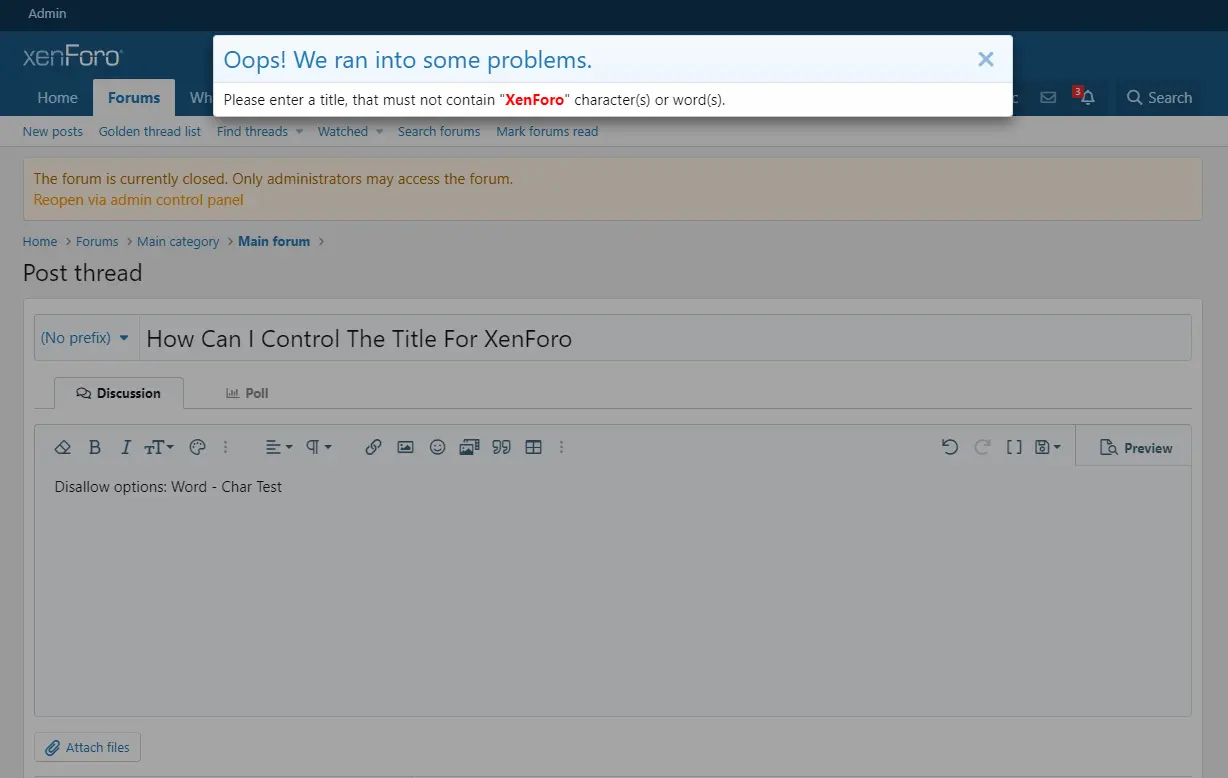 Extended Product Information
Thread title change case
Min. thread title word count
Max. thread title word count
Min. thread title length
Max. thread title length
You may disallow characters
You may disallow words
Select nodes where the title control limits can be bypass.
Select user groups, which group(s) can bypass the title limits control.
Read more about this product...