XenForo Sürümü

XenForo v2.1+
This add-on allows you to display the child posts in parent nodes.
Bu eklenti, alt forumlarda yer alan konuları ona bağlı olan üst forumlarda da görüntülemenizi sağlar.

Örnek;
Sub Node alanında açtığımız Test Topic konusu normalde sadece bu forumda görüntülenirken,

Bu eklenti ile,
Onun bağlı olduğu bir üst forum içerisinde de açılan konuları görebilirsiniz.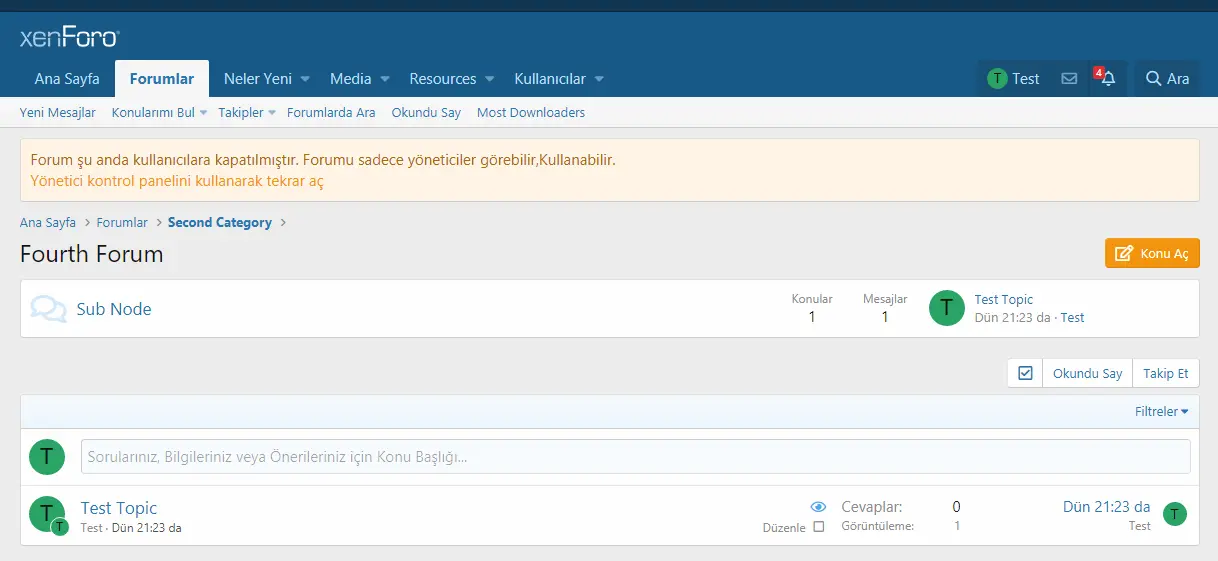 Bu eklenti aşağıda bağlantısı verilen çalışmanın güncellenmiş formatıdır.
Shows child posts in parent nodes. Contribute to thomassndr/xf2-visible-children development by creating an account on GitHub.
github.com
XF 2.1.0 ve üzeri tüm sürümlerde çalışır.