Well-known member
Admin
XenTR Mod
Customer
SMS Confirmed
XenTR Üyesi
Katılım

3 Şub 2019
Mesajlar

2,102
Çözümler

52
Tepki puanı

4,827
Puanları

113

A new product by Ovunc Dinc is available:
[XTR] Golden Threads 1.0.0
- This addon allows you to display a widget to top golden threads of the month.
[XTR] Golden Threads 1.0.0
Description
What's the mean of Golden Thread?
Golden Threads is a powerful add-on with all the options that you would need to display your popular threads.
It comes with a simple settings page where you can choose the time range. This allows you to show posts trending during a particular year or month.
Showing Golden Threads on Your Community Site
Before you pickup a add-on to show off your most popular content, you may want to look around and see how other successful websites are doing it.
Some site owners stick to the all-time most popular articles. Other popular communities show articles that are trending that month or year.
This allows them to skip their old popular articles and get more page views for their recently trending articles.
How about promote the best content by easily?
You can show it on sidebar, or at a special page on your website. Testing different placements will help you find out what works best for your website.
Options
General options
Node options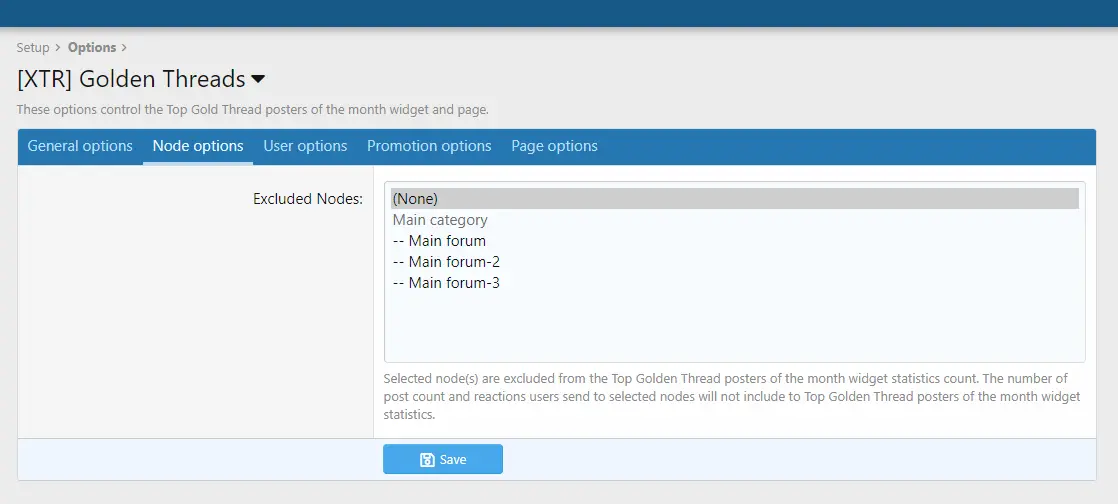 User options
Promotion options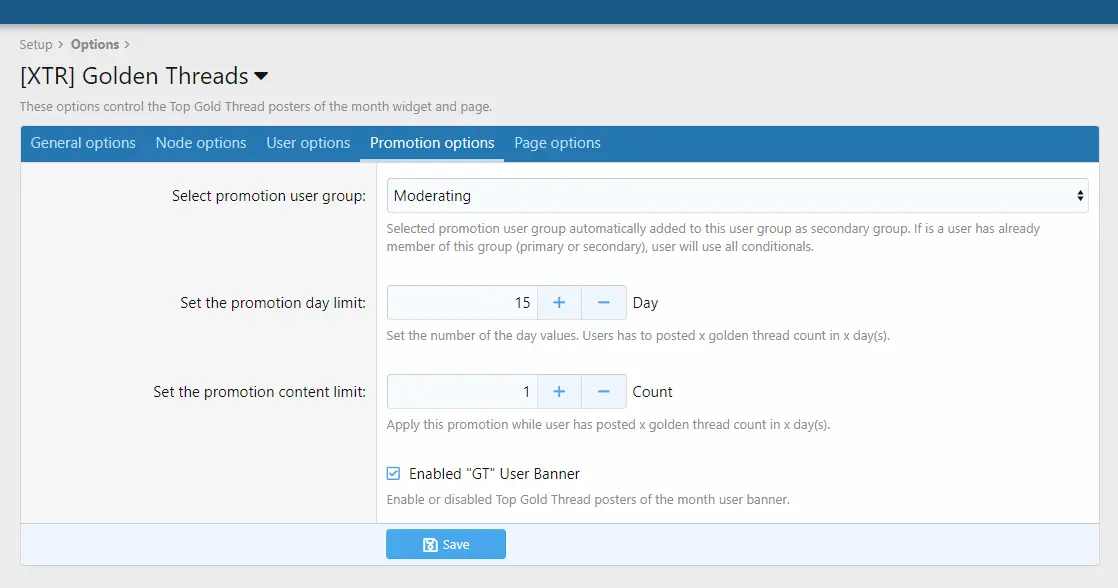 Page options
Style Properties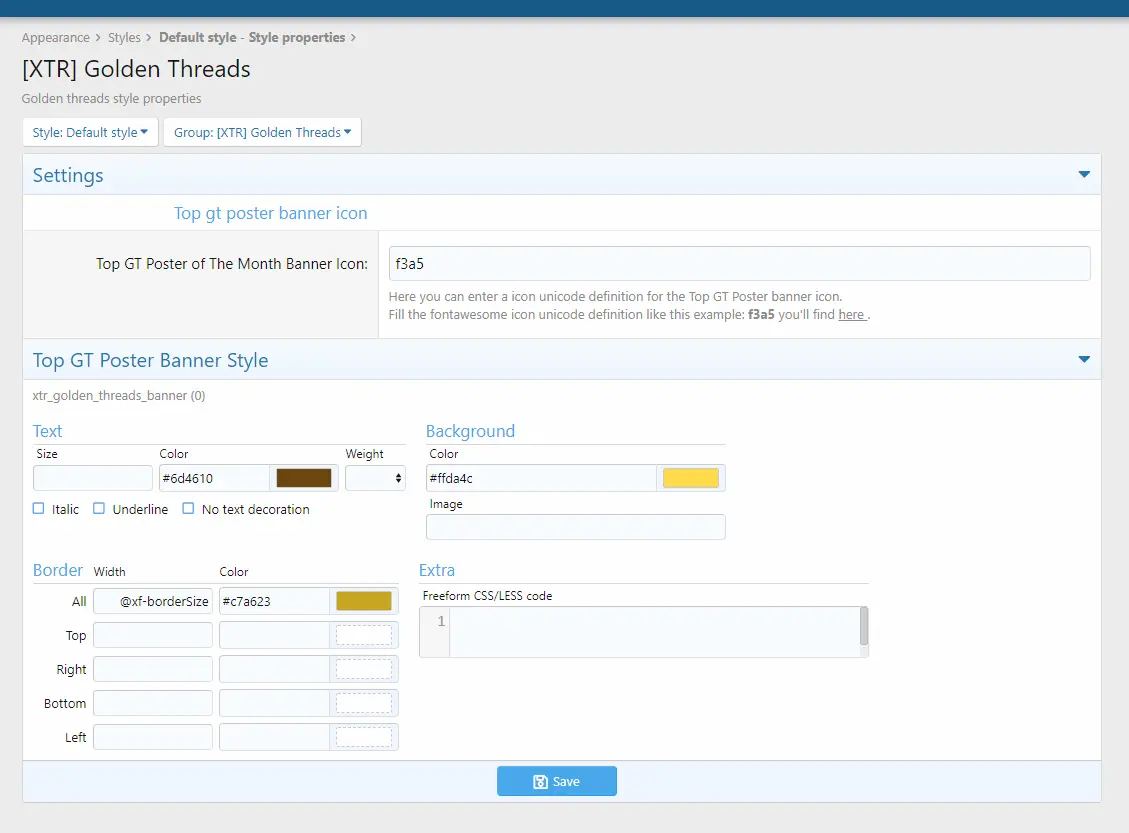 Rebuild and Cron entries option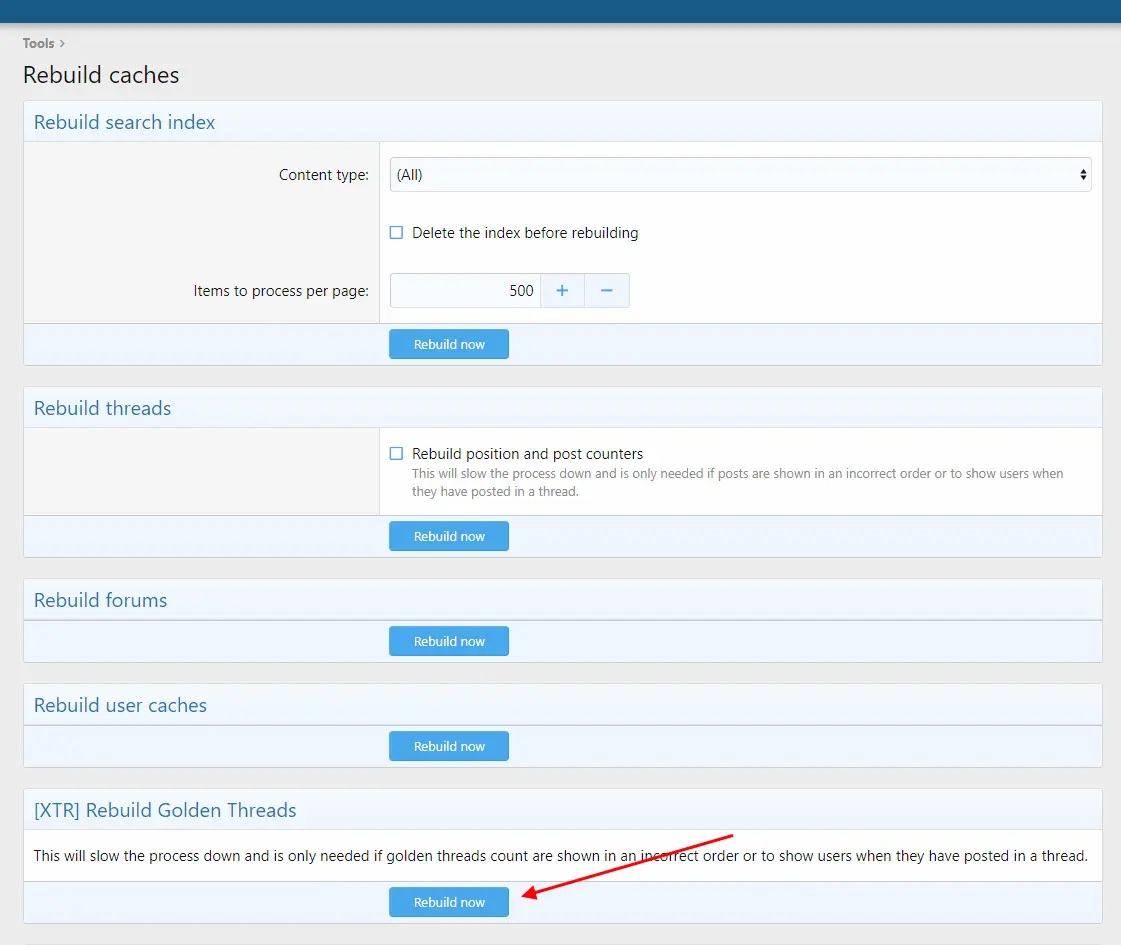 Public view
Promote to any thread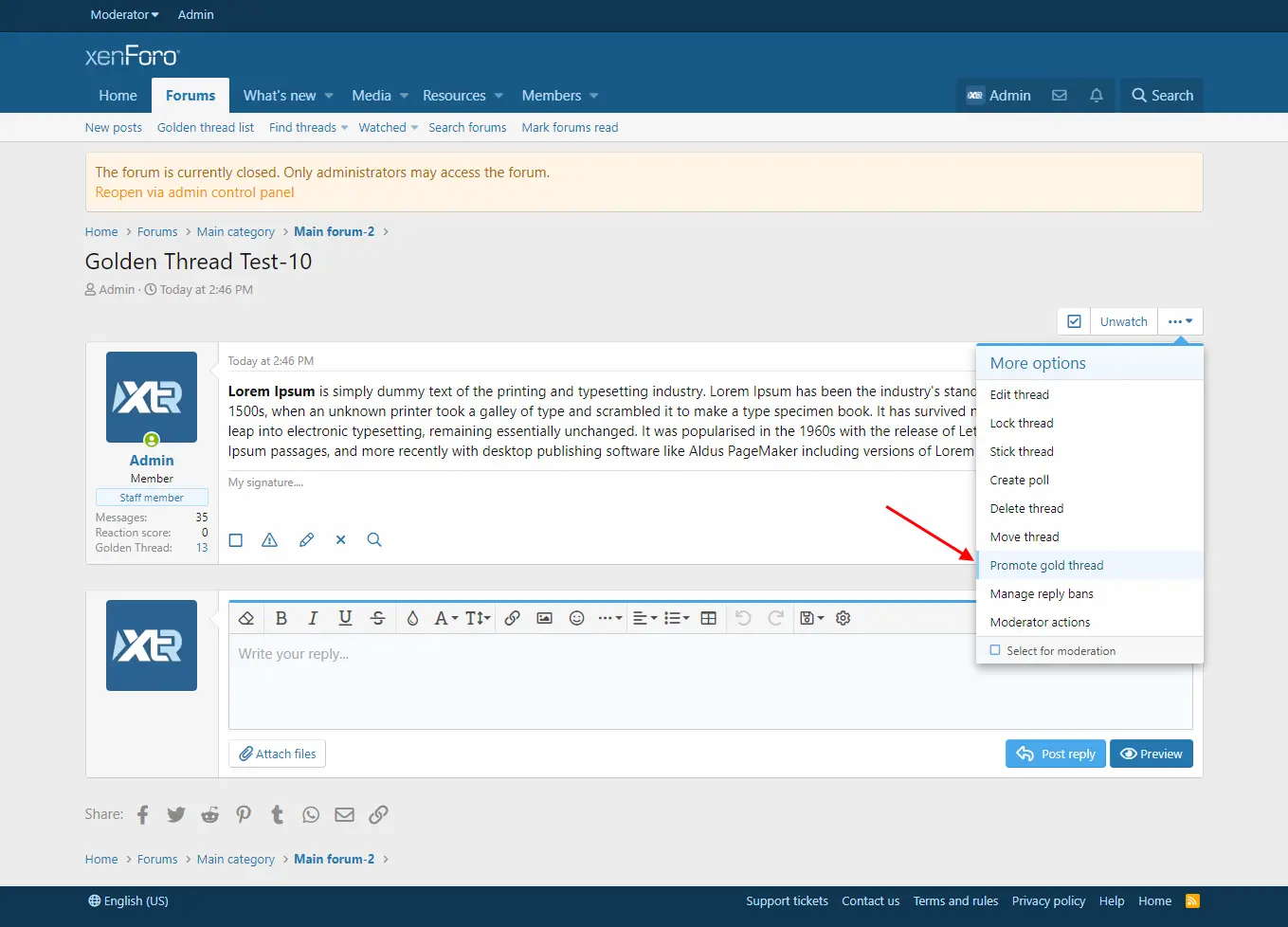 When do you promoted the any thread, content owner receive a notification.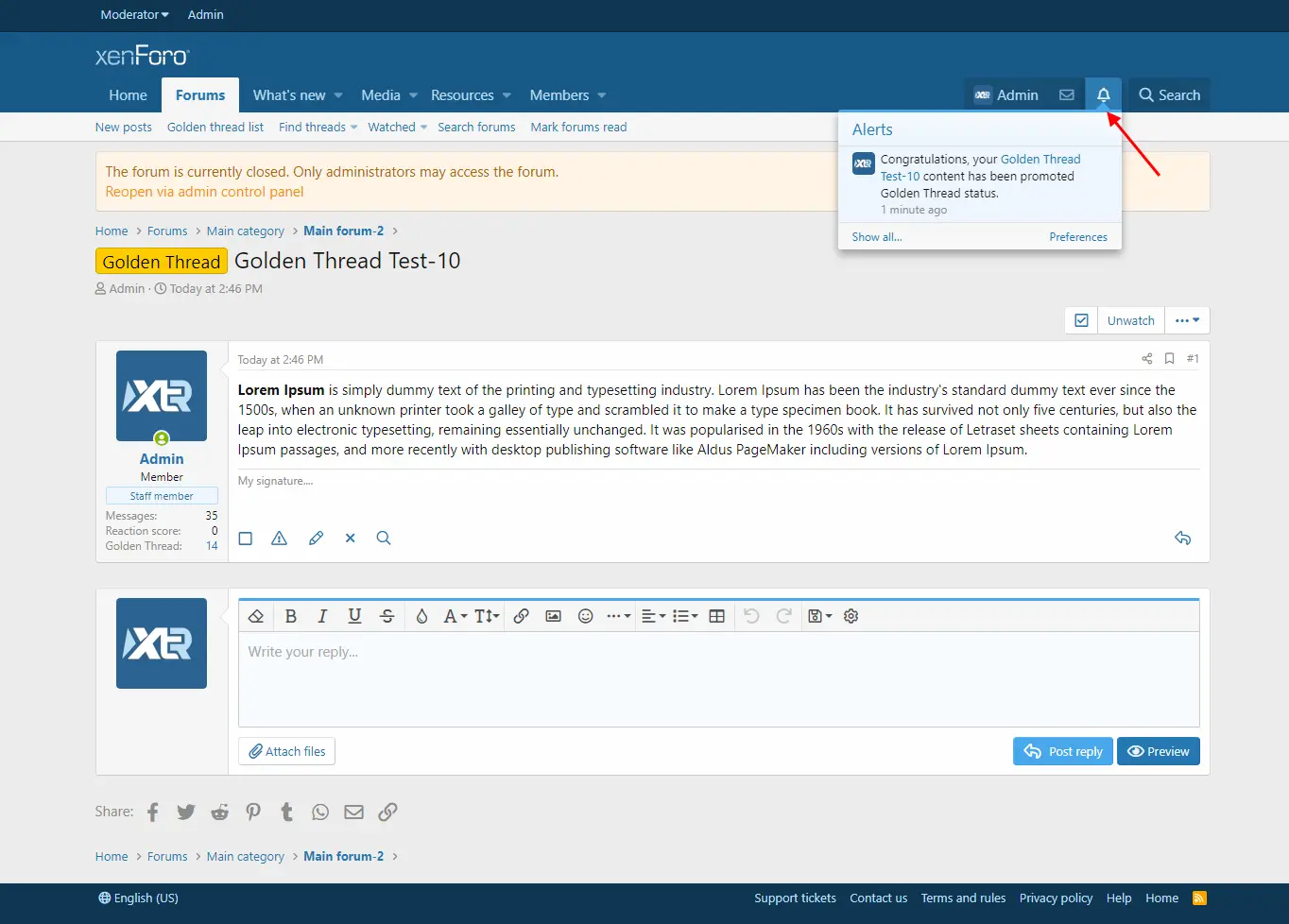 Users will be pleased to receive information when their content is promoted.
Also these contents will now be published on a special page!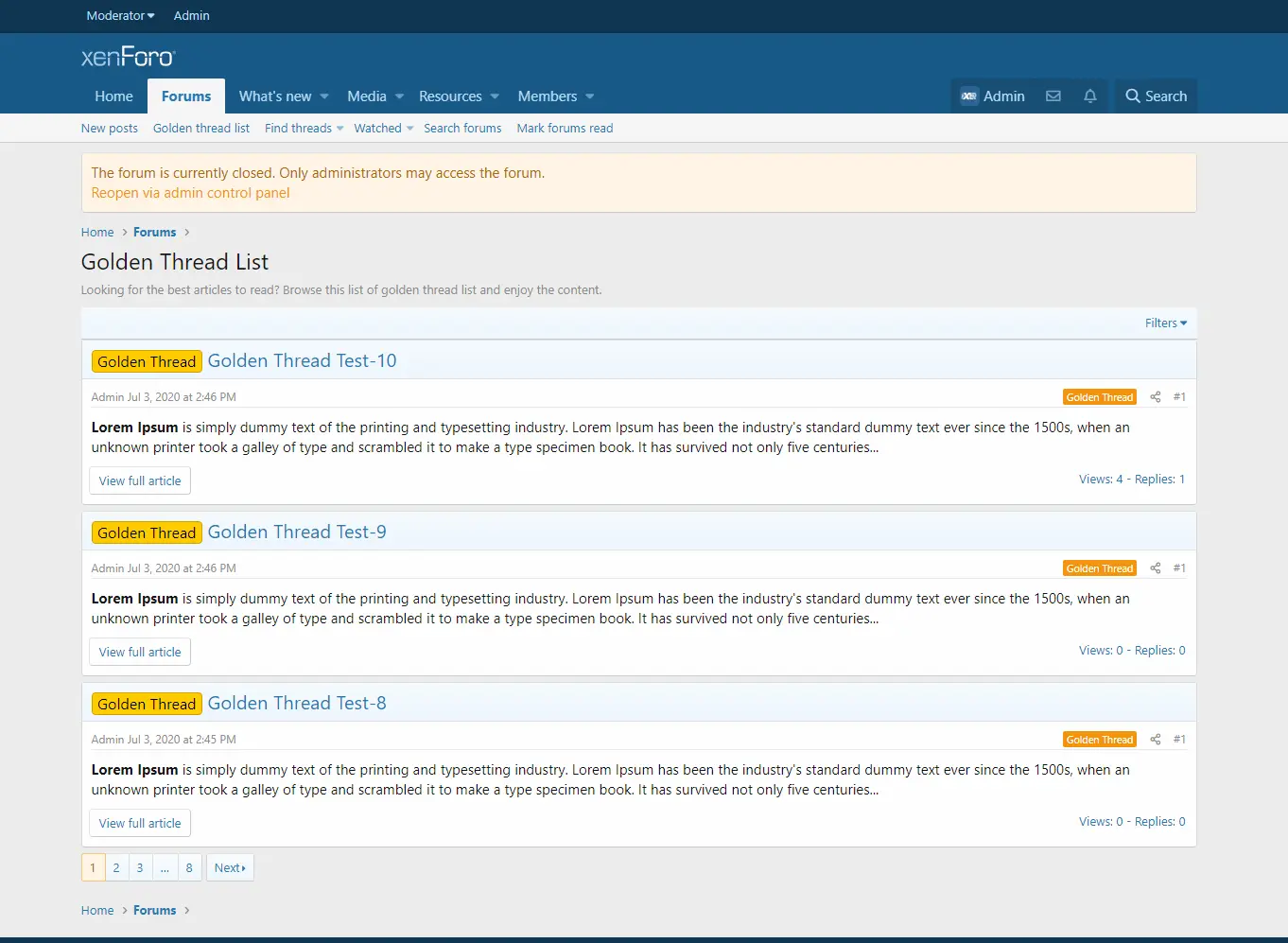 It looks like XF2.2 HYS or article nodes
...
You can easily search filter the contents.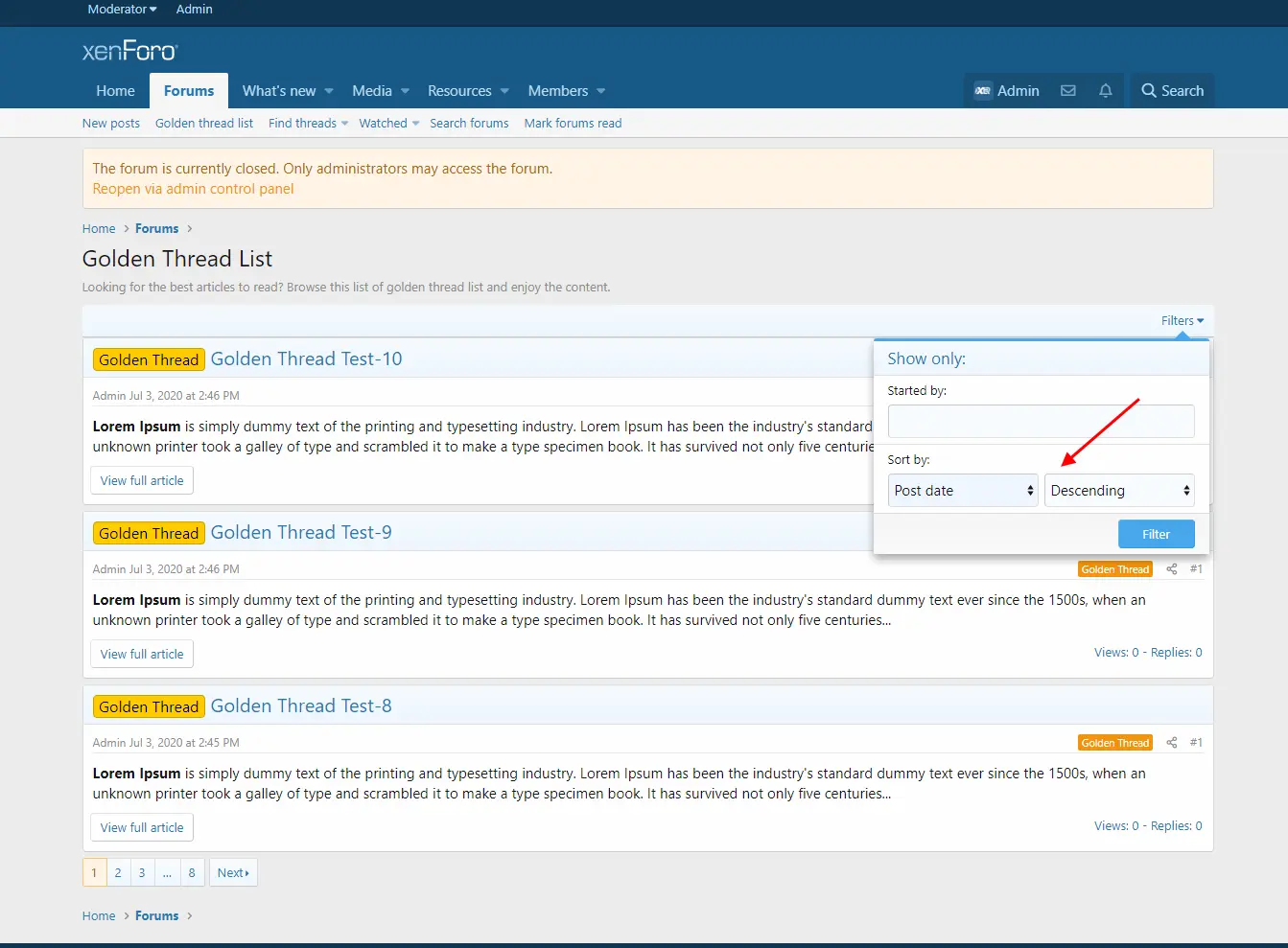 So, which users have published these contents?
Now you can watch them instantly and present historical views on a monthly basis.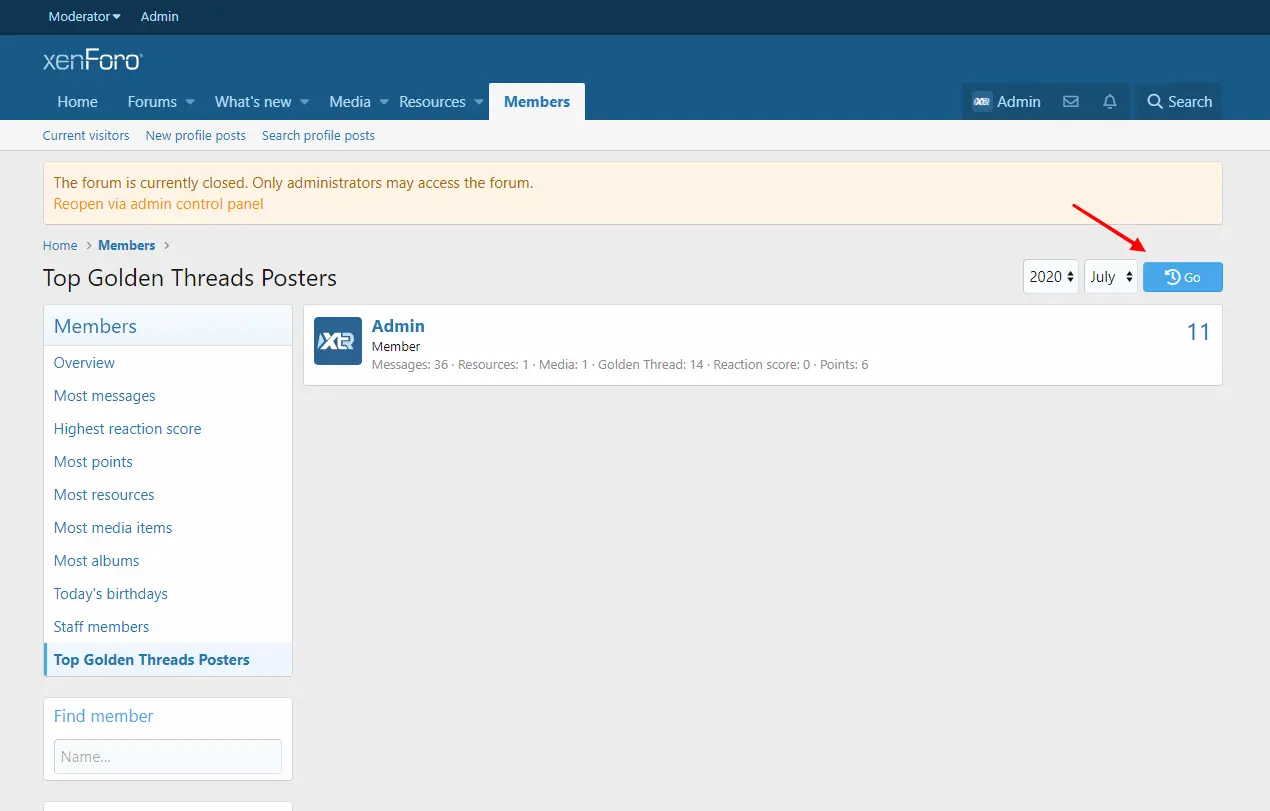 Who is most golden threads poster of the month?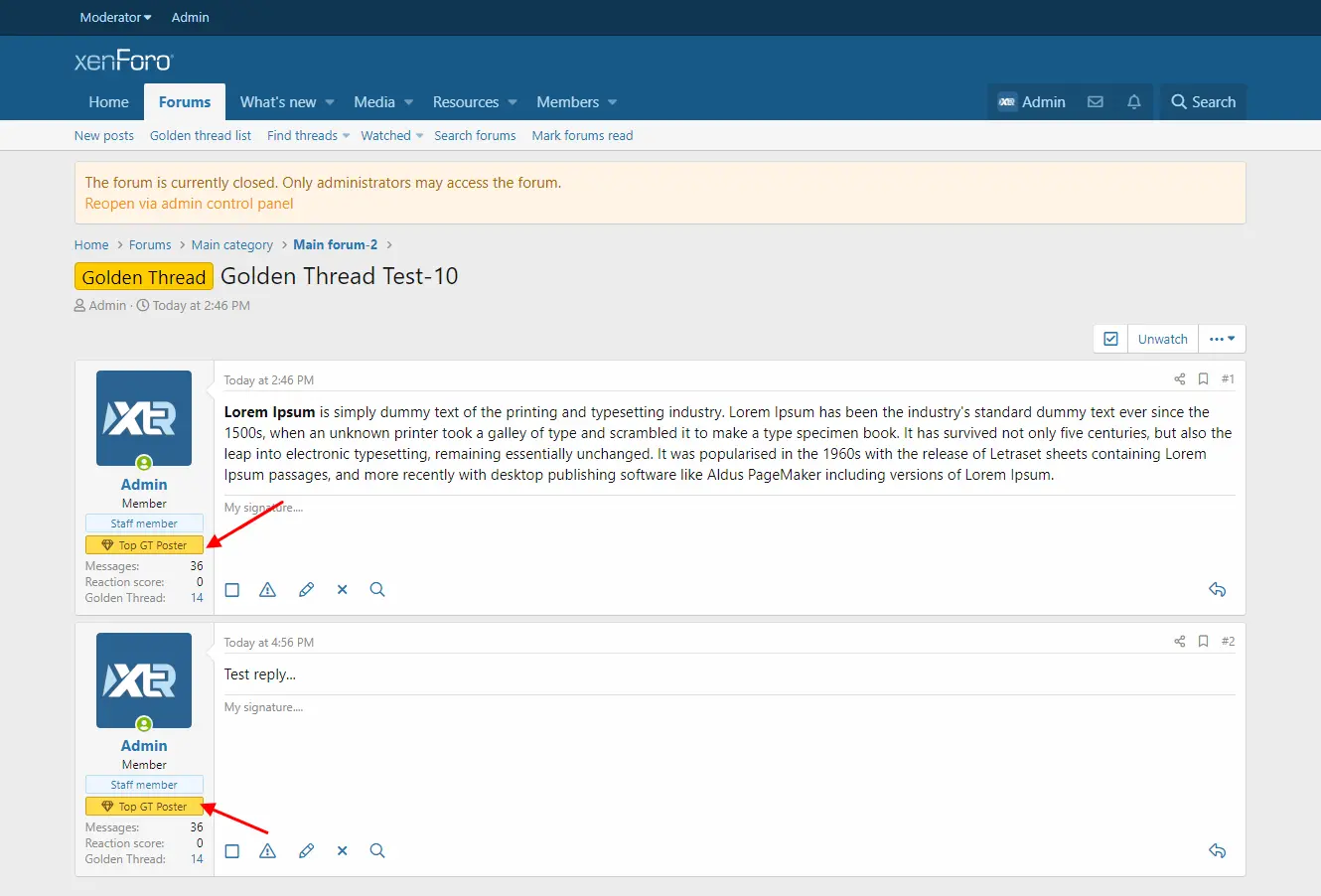 GT contents on members profile page,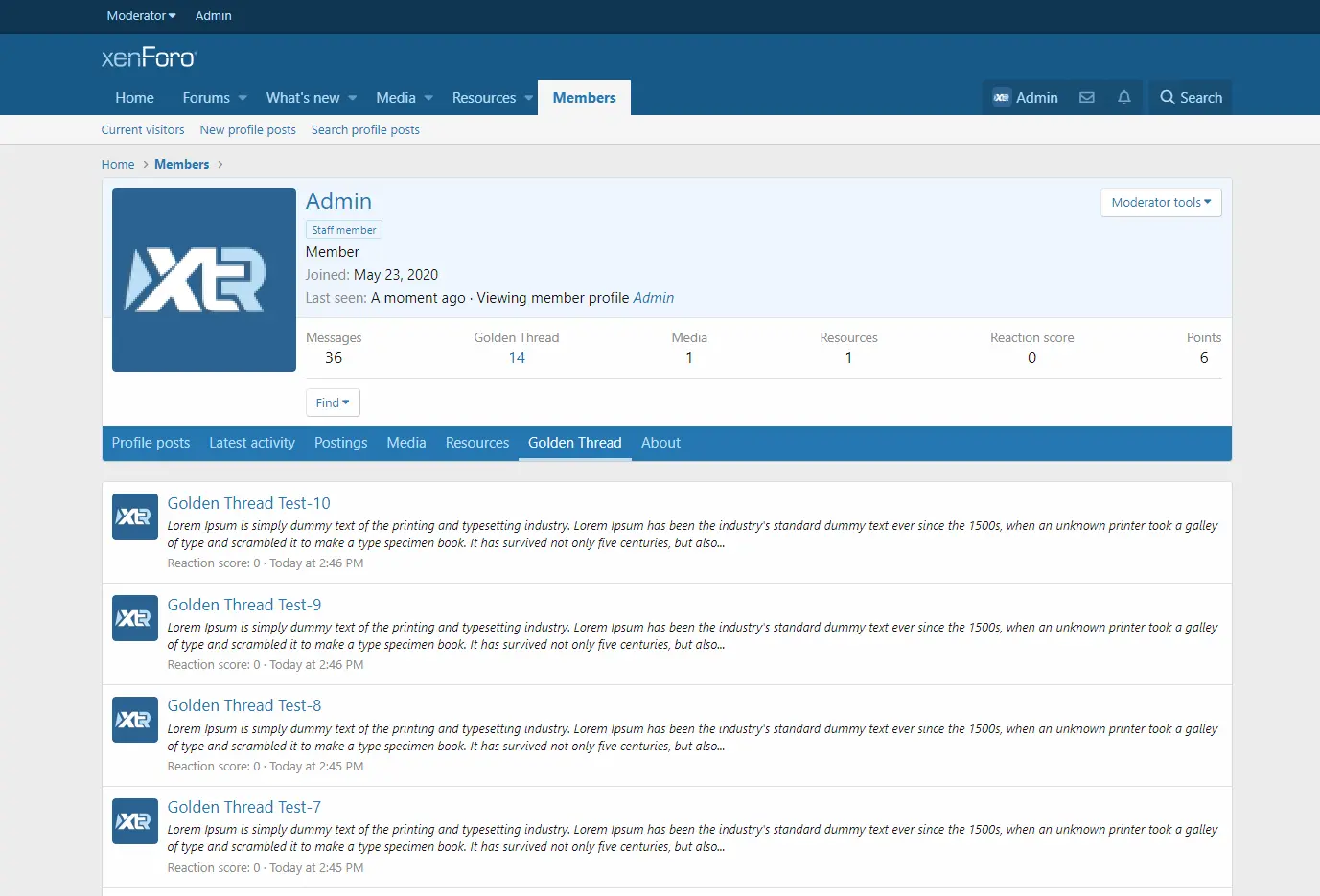 Widget options
Golden Threads add-on has two type widget.
Just choose a widget definition and enjoy.
Extended Product Information
Display the promoted threads that are trending by the month or year.
Special content page
You can excluded nodes or selected users.
You can select promotion user group (Selected promotion user group automatically added to this user group as secondary group. If is a user has already member of this group (primary or secondary), user will use all conditionals. )
Two widget option (Latest Golden Threads, Most GT Posters)
Powerful add-on with all the options that you would need
Read more about this product...