XenTR Yönetici
Admin
XenTR Mod
Müşteri
SMS Confirmed
Lisanslı Üye
XenTR Üyesi
Joined

Feb 3, 2019
Messages

1,497
Solutions

4
Reaction score

3,269
Points

113
Website
Dear Customers,
Due to a malfunction in our database, we remained separate from you 48 hours.
Unfortunately, the server we are using has given kernel panic and the vmdk disk file has been damaged. In a simpler term, the server's disk has been damaged. In addition, we have seen that the backup system that we are using externally took backups on 18.01.2020 and there were no backups after this date.
We have to report with regret that we had some losses as a result of this problem. We had to revert to our old backups.
We were unable to recover the accounts of some of our customers (those who registered or purchased products in the last 2 weeks).
Due to the problem with database losess, we have redesigned hosting, and developed our database infrastructure within 48 hours to prevent this problem from happening again.
This process we have experienced is a very troublesome situation for us as well as you. This is a rare thing, but there is no guarantee that it will not happen. It can happen to anyone. Therefore, we had to return to the last backup taken. So to the reserve taken on 18.01.2020. Of course, in this process, registered memberships and contents are not naturally available since the last backup date. We are trying to recover this negative in the fastest way.
The styles and add-ons in the store area, which have been made since 18.01.2020, belong to
XenForo
2.1.6 versions at that time. We reloaded current versions of all designs.
Of course, during this period, those who are customers by taking designs from new users must create a new membership and apply to us with billing information.
The licenses will be activated again as soon as possible. At the same time, our customers, whose license has expired and have undertaken a license renewal process, will take the necessary actions within the context of informing us on this matter either via private message or support request.
And yet, even though the product owner's role is primarily about serving you, we don't get to speak directly to you as much as we'd like. So we're using this platform to give you some insight into our thinking, and to offer you some suggestions on how you can help us make your products even better for you. (And yes, we view them as your products, not ours.)
We ask who has a license holders to check their products and accounts, if they see and detect an error, contact us via the support system along please open a ticket with their payment info.
We will reply your tickets it as soon as possible.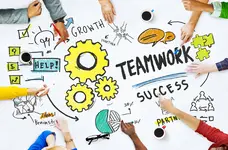 "Dear customer, we're successful only if you're successful. There are no exceptions to this rule."
We're successful only if you're successful. There are no exceptions to this rule.
The first thing we want you to understand is that a product manager is a fierce advocate within her company for your interests — and is often your biggest supporter.
As a result, we regularly have to fight battles to get your products built in the way we believe will most benefit you. We have to wrangle enough budget.
So we hope you will learn to view us as a team — product owner and user, allies, two groups with the shared goal of delivering you the best possible products to solve your most important problems.
We have various ideas for the future. We want to organize these thoughts a bit, and then we'll post a "roadmap" of sorts.
Kind Regards