XenForo Sürümü

XenForo v2.1+
Açıklama
Kullanıcılara belirlenen tarihten (gün) eski konuları görüntülemeleri durumunda uyarı gösterir.
Böylelikle ilgili konunun aktif durumu belirtilmiştir. Amaç konunun içerik ve tartışmaya açık olarak uzun süredir güncellenmediği ve/veya pasif olarak kaldığını belirtmektir.
Seçenekler




İzinler





Örnek Görüntülenme Alanları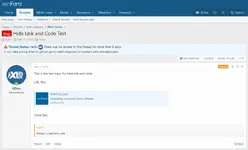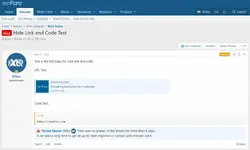 Stil Özellikleri
Warnings
Don't upgrade this add-on with old version (File directories have been changed.)
What does this add-on do?
This add-on adds a warning to the selected position of threads with the most recent reply being more than a specified number of days ago.
This might be used to remind users not to post in really old threads.
What's New
Fixed templates bugs (For third part styles)
Added new option. (Unapprove new message in old threads)
Permission





Display Positions
Above Quick Reply
Below Quick Reply
Below Thread Title
Below First Post Content (New)
Above First Post Content (New)
Display Samples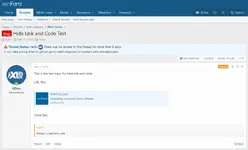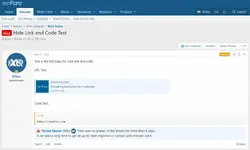 Style Properties